Tell the world
where you stand.
Shout it. Whisper it.
Just don't mumble it.
Every ounce of what your product or service can be, that's what your advertising must be.




Sherry Bruck to Speak at Branding in a Digital World Panel
[ Back to Articles ]
November 14, 2013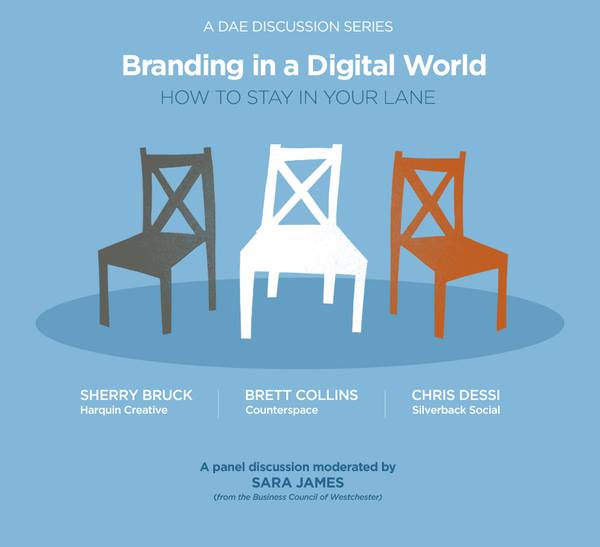 Join branding experts Brett Collins of Counterspace, Chris Dessi of Silverback Social, Sherry Bruck of Harquin Creative & the Digital Arts Experience team for an evening of wine, invaluable information, hors d'eouvres, making friends & forming alliances while unraveling the mystery of branding in today's day and age.
John Zanzarella of Silverback Social and a producer of the Westchester Digital Summit will M.C. the evening, kicking off the panel with an important keynote: What is branding, and why is it relevant to you?
We'll discuss the theory behind the strategy, address digital marketing vernacular, standards of design, and how your brand affects your social media strategy, all while being surrounded by other business owners and creatives in the Digital Arts Experience's beautiful loft in downtown White Plains.Come sip, relax, chat & learn in an amazing space you didn't realize was in your backyard.