Are You Making Your Members Work Too Hard?
[ Back to POV ]
March 21, 2013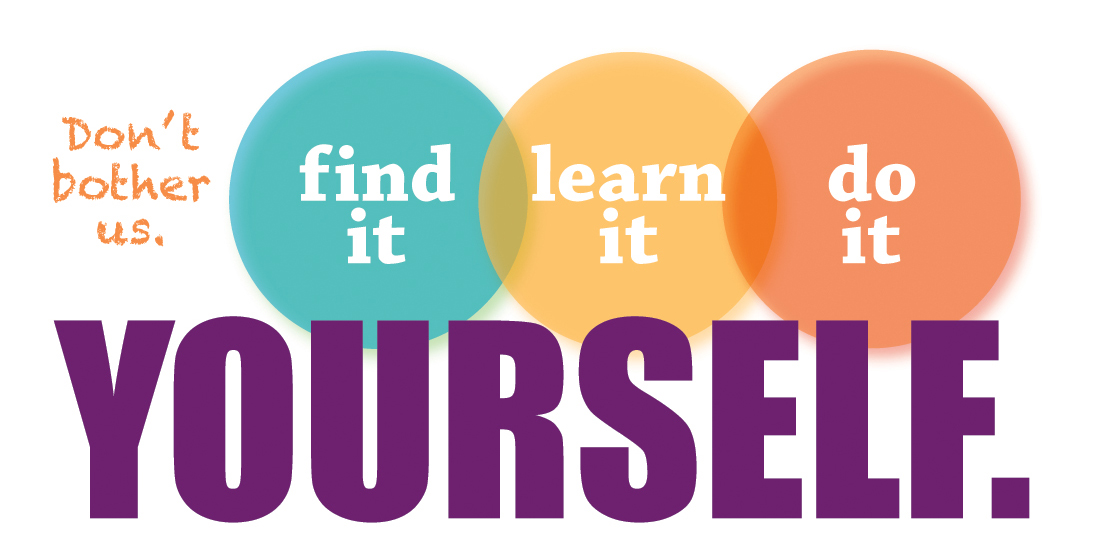 Ever notice how the entire planet seems to be in a "do it yourself", "find it yourself", or "learn it yourself" mode? In lieu of the traditional customer service mentality, businesses and organizations now expect us to use their blogs, FAQs, and help links to figure everything out for ourselves, and get impatient when we don't.
Think about eBay, Paypal, Google, Adobe, Facebook. Have you ever tried to get a hold of a real person at any of those companies? I have, and it's near impossible. These companies have made up new rules that we're stuck with if we want to use their products, services or platform.
But even scarier is that the same passive customer service strategies seems to have migrated to not-for-profit membership driven organizations. Uh oh.
I served on the board of a membership driven organization a couple of years ago, and in the meetings I would frequently hear the question "It's all on our website, what's their problem?" Hmmmm, I would think. Their problem could be:
They are busy and have other things to focus on.
They can't find the information.
They're confused by how the information is presented.
Our copy is unmotivating.
We want them as members (and the dues that come with that), but we get impatient when they need to be fed information, motivated, and directed what to do.
Don't Make Your Members Go Hunting
People have begun to think that because the information is on the website, it's the members' responsibility to go digging through the pages and pages of information to find it. An organization I volunteered for once told me to go online to find an important document, and I spent an hour hunting through folders and folders of resources. I must have clicked, downloaded, and opened thirty incorrect documents! I never did find the right one, and the whole experience was so frustrating, I'm surprised I didn't quit right then and there.
Put Some Meat On Those Bones
On the other side of the coin, I've seen numerous member driven sites post bare bones information about an event – incomplete details, zero descriptive copy, and no motivating calls to action. And guess what happened? The event was a bust, and everyone wondered why! Just because you post it, doesn't mean they'll come. Members still need to be stimulated, enticed, coerced, and motivated to leave their busy lives and take advantage of your offerings.
If the member is confused and unsure, they will become paralyzed and do nothing. With so much effort being put forth by most organizations to identify and then recruit the members, there needs to be more consideration put into the role that the website will play in retaining them.
So to recap on how to keep your members and volunteers happy:
Make sure members can reach your staff by email or phone if they have questions.
Write copy that is both succinct AND motivating.
Organize information to make it easy for members to find what they're looking for.
Include clear, direct calls to action that leaves no doubt as to what they should do.
It's as simple as that! Or, at least it's a good start.
By Sherry Bruck