Are You Spreading Yourself Too Thin?
[ Back to POV ]
May 23, 2013
Have you ever spread peanut butter on a piece of toast nice and thick?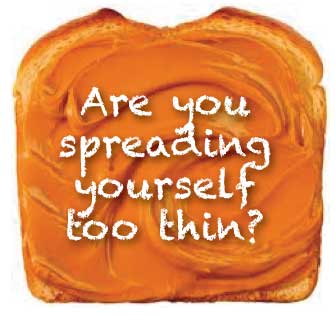 Every bite is filled with creamy, decadent flavor giving you such satisfaction. Now imagine the opposite. Peanut butter spread thinly across and immediately absorbed into the toast leaving you wondering why you are even bothering with the calories? Well compare that experience to your marketing budget. While we can't live in a silo with only one or two choices in our marketing toolbox, we also shouldn't spread our dollars around too thin to make an impact.
How to you solve this dilemma?
The first step to solving this dilemma is to accept that we can't BE everything to everybody. We need to know who we are as a business, what we authentically have to offer, and who we are trying to reach. Not everybody will care about what we have to say or sell, so we shouldn't target everyone. It's too expensive and time-consuming.
The second step is to accept that we can't DO everything. Meaning that we don't have a big enough budget to use all of the media options available to us. Plus with the media having become incredibly niched with specialty blogs, post it yourself directories, and a growing list of social media platforms, it would be a very time-consuming task.
Back to reality. When you attend a typical networking event, it's not unusual to hear an elevator pitch that sounds like this.
"I'm looking for customers living in the Tri-State area looking to improve their lives."
Wow. How would you go about crafting a brand position or marketing plan for that business model? Narrow it down: Are they looking to improve their lives in terms of their health, their job, their finances, their relationships, or their education? You would need big bucks in your budget to hit everyone, young, old, rich, or poor, in the tri-state area looking to improve their lives. The positioning and strategy is too generic, making it meaningless to most people.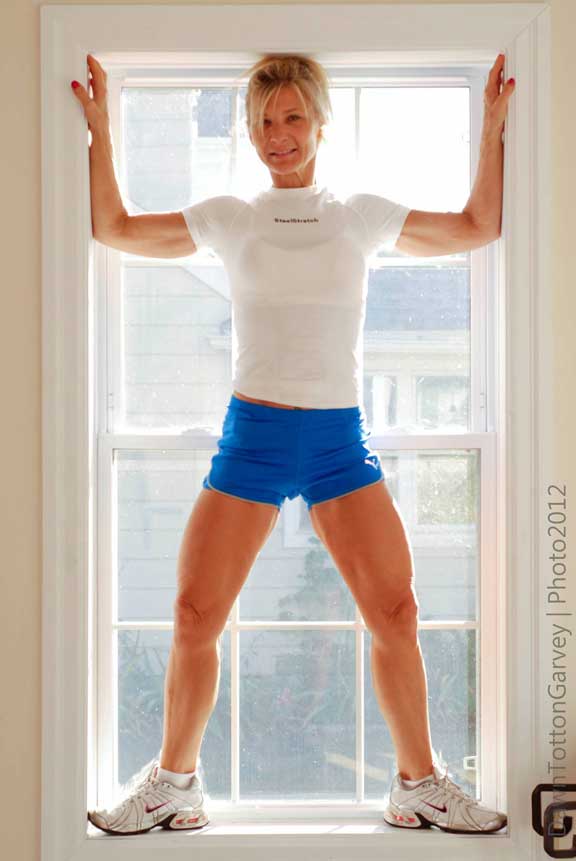 Get more specific, like my friend Karen Pilote, who's 53 and proud of it. Two years ago she founded GFO40 (www.getfitover40.tv). Her business model is geared to helping women over the age of 40 be active and healthy into their retirement years by teaching them to make fitness workouts and clean eating a daily habit.
With a much more specific target, Karen's been able to create a marketing plan that is laser focused and really resonates with potential customers. Her brand positioning, point of view, imagery, copy, website, ads, emails, and facebook page all center around active women over 40, and their issues, wants and needs.
Her strategy enables her marketing budget to work as hard as it can, getting her the best bang for her buck. No effort is wasted trying to be everything to everybody. An additional benefit of this discipline is that she can easily measure what is working and what is not and adjust course quickly! As a result she went from 1,000 likes to 36,ooo likes in one year! All done through consistent and authentic communications. the ultimate advantage of this effort is that she built a loyal and relevant fitness community that she can now market her products to.
So next time you are sitting with your marketing consultant consider these 4 things;
1-    Who specifically are you talking to?
2-    What is the best method to reach them?
3-    How much money can you spend to get there?
4-    How will you measure results?
If you don't have a massive marketing budget—most of us don't—you'll need to be smart and take a more disciplined approach. Everything will become easier and you'll get better results.